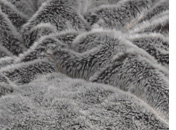 SOARING STATEMENT
This beautifully soft two-seater bean bag is inspired by the icey topped mountains of Kenai, Alaska. This statement furniture piece will make you feel like you are soaring above the clouds.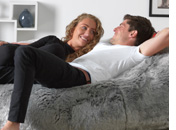 NATURAL INSTINCTS
Sinking into this lavish bean filled seat creates a shape that is moulded to your body. Snuggle down into the thick faux fur with someone else for endless cosiness.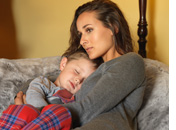 FLOAT AWAY
The unique Kenai Cloud will whisk you away from normality. Special moments are best shared, so get closer to loved ones amongst the warmth of this faux fur bean bag. .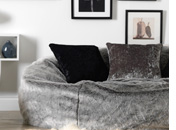 REALLY LUXE
Coordinate the two-seater Kenai Cloud with more realistic looking faux fur throws and other luxurious fabrics such as our Crushed Velvet Cushions. Create a modern luxe look by keeping to a monochrome colour palette.
DIMENSIONS
Height
40cm
Width
140cm
Depth
160cm
Additional Dimensions
140 x 40cm
PRODUCT DETAILS
Fabric
Outer: 100% Modacrylic
Base: 100% Polyester
Brand
ICON™
Cleaning Instructions
Surface Clean only, using mild detergent if necessary
Do not Wash
Do not Dry Clean
Do not Iron
Do not Tumble Dry
Do not Bleach