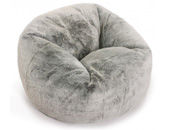 SILVER DELUXE
The beautiful Faux Fur Bean Bag is the most luxurious bean bag at BeanBagBazaar. Add a touch of style and sophistication with this sumptuous bean bag made in realistic-looking tipped Arctic Wolf faux fur.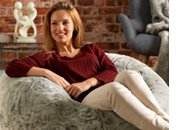 DESIGNED FOR YOU
Sinking into this deluxe bean bag creates a bespoke, supportive shape that feels like a hug enveloping you. Made with FreeFlow technology, the bead inside is able to move freely.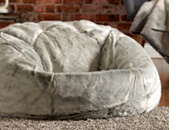 COSY CHIC
The

high quality bead inside this chic bean bag has insulating properties, helping the seat feel warm and cosy - especially with its thick, hand-picked faux fur fabric cover.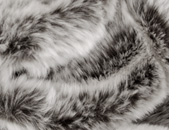 QUALITY CRAFTSMANSHIP
The

'tipped' faux fur creates a realistic depth and natural looking colouring with grey roots fading out to a silver tip. A matching grey faux suede base panel is used to prevent slipping on wood floors and provide a high-quality finish.
DIMENSIONS
Height
70cm
Width
84cm
Additional Dimensions
84 x 70cm
PRODUCT DETAILS
Fabric
Face: 100% Modacrylic, Reverse 100% Polyester
Brand
ICON™
Cleaning Instructions
Surface Clean only, using mild detergent if necessary
Do not Wash
Do not Bleach
Do not Tumble Dry
Do not Iron
Do not Dry Clean
We don't cut corners at BeanBagBazaar, which is why with our most luxurious faux fur bean bag you'll even find luxury in the base. We've used a beautiful faux suede fabric on the bottom, in matching colour, which prevents it from slipping so you can rest easy in your bean bag. We also like to exceed customer expectations, so there are a few additional steps we take as standard that you won't find with other bean bags: • Double stitched for extra strength. • Double zipped for extra security. • Zip heads are covered – prevents scratches on floor. • Cover and filling complies to UK Furniture Fire Safety Regulations.