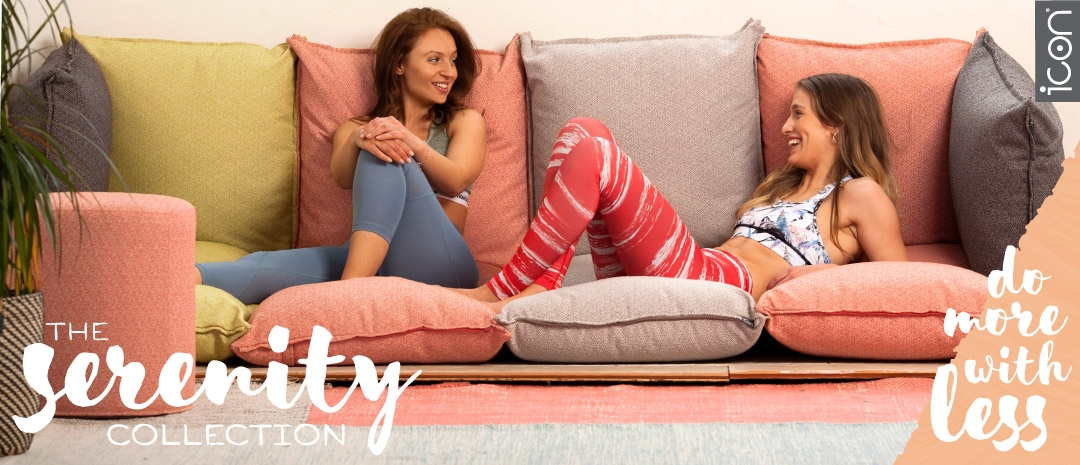 FLEXING SPACES
Create an oasis of comforting furnishings that can be picked up and moved at a moments notice with the ICON® Serenity Collection. The soft hydro-knit fabric is ingeniously water and stain repellent, making the Serenity Collection perfect for the fluidity of indoor-outdoor living.
---
Our ICON Serenity Connecting Cushions are perfect for pallet seating!

Small space design for urban areas is a hot-topic right now. Make the most of your outdoor living space by making your own pallet seating - it really couldn't be easier.
You're likely to find unused pallets to hand at any large store or supermarket - just ask!

You''ll need 2 large pallets to get started - simply saw in half, stack to your preferred height and fix with nails

To add some comfort to the pallet seating use our Serenity Cushions, they're the perfect addition and as a bonus they're water repellent too!
Read more: Backyard Renovation & Pallet Seating >>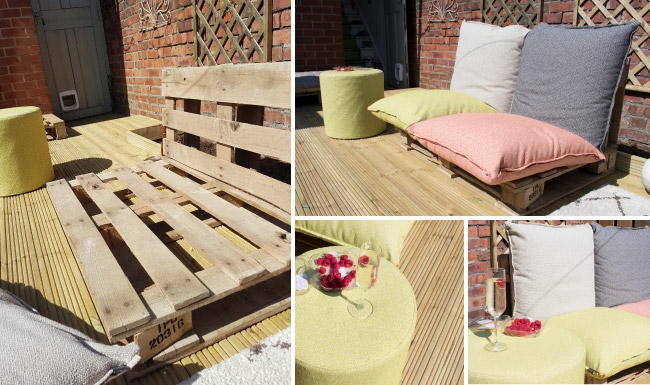 ---

WATER & STAIN REPELLENT
The Serenity fabric is covered in a special protective coating which prevents rapid fluid absorption. This ingenious coating is healthy for the body, healthy for the environment and keeps your furnishings looking newer for longer.

STORE INDOORS, ENJOY OUTDOORS
To keep your items looking clean and serene for longer always store indoors then grab and go outside for a breath of fresh air.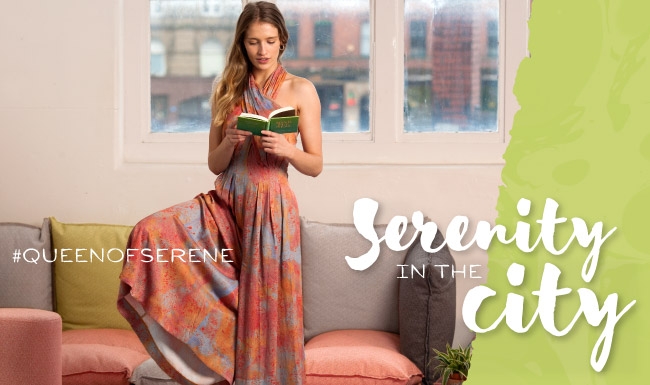 Our #QueenOfSerene Stephanie Grieve, shares her four top tips for achieving serenity in the city

De-clutter, it's amazing how much more you can do with less!

Always try to take small trips away to the coast or country to soak up as much nature as possible!

Eat well and wake up early to avoid feeling sluggish and slow

Find an outdoor oasis full of greenery to get some space to breathe, or even better, create your own personal oasis that can be used indoors and out
Read Steph's full interview in our Blog >
---
---
Be inspired!

Our ICON range includes simple and honest furnishings that fit into the fluidity of modern life, including our sumptuous faux fur - for the ultimate in luxury.
Get some style inspiration right here! or on our insta page >

---