+ Add to Compare
New ICON® Serenity collection
Water & stain repellent fabric
Lightweight portable & multi-use
Handmade in Northumberland
Four nature-inspired colours
Perfect for use outdoors
From
£99.99
Regular Price
£149.99
Handmade to order
dispatched within 6-10 days
New ICON® Serenity collection
Water & stain repellent fabric
Lightweight portable & multi-use
Handmade in Northumberland
Four nature-inspired colours
Perfect for use outdoors
Description
HANDMADE WITH LOVE
Icon's relentless design team strived to create a simple and honest furnishings collection that would fit into the fluidity of modern life. The outcome was the clever and innovative Serenity collection available in four nature-inspired shades of Coral, Sandstone, Aloe Green and Shadow Grey.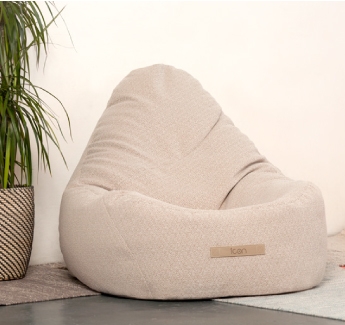 INDOOR STYLE, OUTDOOR LIVING
Designed for the fluidity of indoor-outdoor living, this handmade lounger is designed in a softly tactile Hydro-Knit fabric, which is water and stain repellent. This is the secret ingredient that makes the Serenity Lounger an informal alternative to outdoor furniture which also looks and feels harmonious indoors.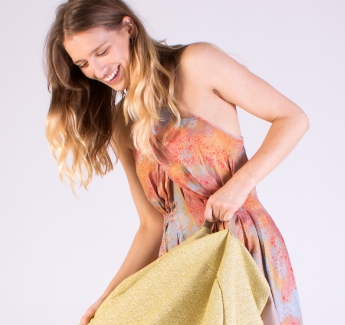 SUMMER SOUL
The flexible filling in this lounger can be adapted to form an upright chair for chatting with friends or a laid back lounger for soaking up the rays. With a chic faux leather handle, an outdoor fabric base, and easy wipe fabric, this lounger is destined for warmer days surrounded by the soothing sound of nature.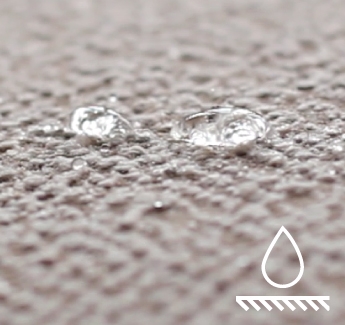 ENJOY INDOORS
Designed against the backdrop of the Northumbrian wilds and brought to life by our team of upholstery technicians the Serenity Lounger looks harmonious inside the house all year round, so there's no need for a garage or shed to store.
TAKE OUTDOORS
The resilient, waterproof and stain-repellent nature of the 'Hydro-Knit' fabric creates a water-resistant and easy-wipe finish. We do advise that the product is dried out and stored indoors when not in use.
EASY-CLEAN FABRIC
To help keep your items clean, dry and serene throughout the seasons, we recommend that any spillages are immediately removed with a damp cloth to avoid permanent staining.
Dimensions Reviews