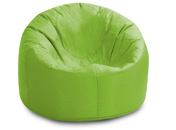 CLASSIC STYLE


The Panelled XL Bean Bag in our Indoor-Outdoor fabric is made in the classic rounded bean bag shape that people have loved for decades. With our durable design it will keep its timeless looks too.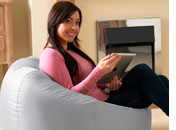 SUPPORT & COMFORT
As you sit into this rounded bean bag it will envelope around you, creating a bespoke chair shape that is supportive and comfortable, seating you low to the ground for a relaxed position.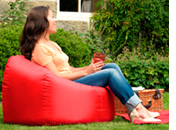 OUTDOOR APPROVED
Made in our exclusive Aqua-TX fabric this bean bag is durable, 100% water resistant and wipe-clean for use indoors and outdoors. It's the perfect seat at a BBQ, picnic or garden party. Easily wipe clean any spillages, store inside when not in use.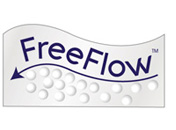 TECHNICAL QUALITY
This large and rounded bean bag shape is created with its unique panelled cover. Designed with FreeFlow technology, which allows the free movement of bead filling, this bean bag will mould to the shape of your body.
DIMENSIONS
Diameter
82cm (32")
Height
86cm (34")
PRODUCT DETAILS
Fabric
100% Polyester
Brand
ESSENTIALS
Cleaning Instructions
Surface clean only, using mild detergent if necessary.
Do not machine wash
Do not Dry Clean
Do not Iron
Do not Dry Clean
Do not Tumble Dry
Do not Bleach
Due to the very slight possibility of dye transfer, avoid contact between dark and light coloured textile.
We like to exceed customer expectations at BeanBagBazaar. During the design process we take additional steps to ensure our standards are of the highest quality. These include:
Double zipped for extra security.
Zip heads are covered - prevents scratches on the floor.
Cover and filling complies to the UK Furniture Fire Safety Regulations.
As this is a shaped bean bag, measurements may vary due to the height and weight of the user and their position. The Bean Bag will assume the position shown in the photography when sat in.
This product must be stored indoor when not in use.
Customer Reviews
Very pleasant experience buying these 2 bean bags from yourselves. They are for my kids and they love them. Adequately filled, and very comfortable even for adults. Ordered on Saturday evening and delivered today (Wednesday) with free delivery option. Will definitively use this company again. Thank you.

Loved it so much bought another one within a day!

We wanted a couple of bean bags for our tv room so that if we had friends or family round we can all sit and enjoy a movie. We tried one (incidentally our young daughter LOVES it) and it was very comfortable, and well supported. I'm just shy of 6'1" and about 15st and was very comfortable even after a long movie.

After trying the one I bought, we decided to buy another within 24hrs as we knew it was a good bet - the fact they are outdoor too is a bonus and look forward to trying them then - though not in the current weather (it's the season for a book, a glass of wine in front of the fire).

Cover is thick yet comfortable - really can't argue at the price too. Great value for money.

In short - comfy, good price, and great!