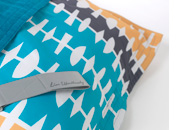 CONTEMPORARY COLOUR
Life is colourful and so is the ICON Tribal Transform. Inspired by the earthy palate & colourful souls of the 70s the rich teal and hidden tribal pattern is nostalgic in design, whilst the dynamic shape of this bean filled seat is rooted firmly in the present.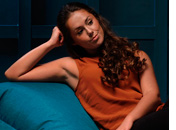 OPEN UP THE POSSIBILITIES
Made for modern day living this adaptable furniture design is ready for socialising with friends or making you feel comfortable when you are craving a creative thinking space. Turn this contemporary floor cushion into a lounger seat by unzipping and extending out the hidden printed section – it's up to you if you're feeling serene or fancy a pop of retro pattern, the Tribal Transform will adapt to your mood.
Perfect for city living, the Transform can be stored away at the side of a room and pulled outdoors when you're feeling a bit adventurous using its strap handle. Its fabric is durable and resistant to water so the Transform goes wherever you go, the possibilities are endless!
ECLECTIC SOPHISTICATION
Create a retro bohemian vibe in your living space. Mix Tribal patterns with touches of bold retro colour for an effortlessly stylish feel. Add a futuristic modern piece & a few worldly antique one-offs for a touch of relaxed sophisticated that is effortlessly you.
DIMENSIONS (OPEN)
Height
143cm
Width
110cm
Additional Dimensions
110 x 143cm
DIMENSIONS (CLOSED)
Height
110cm
Width
110cm
Additional Dimensions
110 x 110cm
PRODUCT DETAILS
Fabric
100% Polyester
Brand
ICON™
Cleaning Instructions
Surface clean only. Only use mild detergent if necessary.
Do not Wash
Do not Bleach
Do not Dry Clean
Do not Iron
Do not Tumble Dry
Registered Design Number
5004287