We Love the Serenity Collection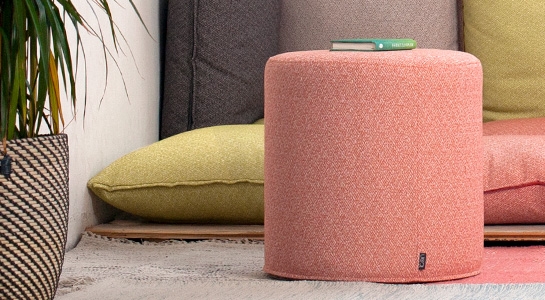 HOMEGROWN HONESTY
Burrowing away against the backdrop of the wilds of Northumberland, Icon's relentless design team strived to create a simple and honest furnishings collection that would fit into the fluidity of modern life. The outcome was the clever and innovative Serenity collection; drawing inspiration from the honesty and simplicity of nature and available in four nature-inspired shades of Coral, Sandstone, Aloe Green and Shadow Grey.
ENDLESSLY USEFUL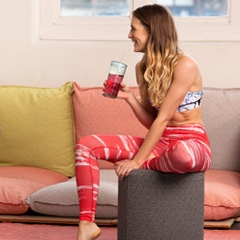 Just like a salutation to the sun and the moon, the Serenity Eclipse Stool is formed in a circular shape with a deceptively generous seating area and lightweight form. The foam wrapped stool is both sturdy and luxuriously comfortable, making it ideal as an occasional seat or table at social gatherings surrounded by nature's bliss outdoors. Its organic tone and feel makes it easy to bring the essence of nature inside for use as a side table, foot rest, extra seating or a dressing room stool.
STORE INDOORS, ENJOY OUTDOORS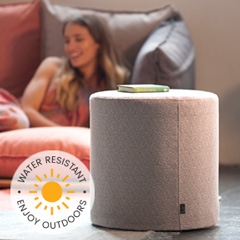 The resilient, water and stain-repellent nature of the 'Hydro-Knit' fabric creates a water-resistant and easy-wipe finish. We advise that the product is dried out and stored indoors when not in use and any spillages are immediately removed to avoid permanent staining, to keep your items clean, dry and serene throughout the seasons.
DIMENSIONS
Width
42cm
Depth
42cm
Height
42cm
PRODUCT DETAILS
Fabric
100% Polyester
Brand
ICON™
Cleaning Instructions
Immediately remove spillages and liquids with a damp cloth to avoid permanent staining. Surface Clean Only, using mild detergent if necessary.
Do not Wash
Do not Tumble Dry
Do not Dry Clean
Do not Bleach
Always store indoors when not in use