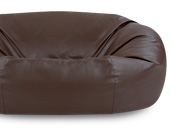 LIFE OF ITS OWN


The

Monster Double Bean Bag got its name because it's so big it may as well have its own personality! This big friendly giant is the perfect furnishing to snuggle into after a long day.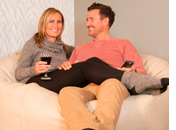 COUPLES CULTURE


As a double-seater this huge bean bag is big enough to sit two adults comfortably side-by-side. So get cosy together in front your favourite box set with the ultimate TV chair for two.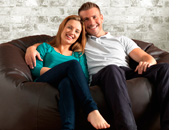 SWAP THE SOFA
The Monster Double Bean Bag is a great alternative to a small sofa. Add a relaxed and informal seating option to games rooms or living rooms, with guests rushing to sit on this giant bean bag.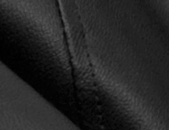 DESIGNED FOR LIFE


Th

e Monster Double Bean Bag is made up of six panels, double stitched together for added strength. The durable faux leather bean bag forms an oval shape when two adults sit together; safe in the knowledge their bean bag will stand the test of time.
Approx Size :
Length: 160cm (63")
Width: 140cm (55")
Height: 40cm (15")
Customer Reviews
Sooo fast delivery! Literally next day for free! Its very comfy and looks good! We thinking to buy another one. Its a must in every house!

Some claim their bags are big these really are and at the best value for money you can buy. My pregnant wife is in heaven having a snooze on this and supports all the awkward bits. Really doesn't need anymore filling. Perfect thanks