DYNAMIC DUO
This innovative seating set is designed to offer a comfortable seating and occasional table in one unique design. Inspired by contemporary Scandinavian design with its colour-pop disc cushion.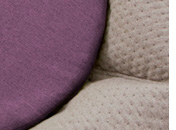 WOOLLY STYLISH
The woven fabric of this set feels like wool and the dotted effect on the nest gives it a contemporary style edge, the rich colour pop disc cushion combined with the soft grey of the disc taps into Scandinavian Earthen Soul interior trends.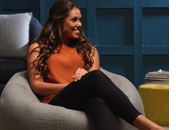 SOCIALLY SPEAKING
Invite friends round and enjoy this versatile Nest and disc as extra seating or as an ottoman for resting snacks. When everyone has gone, settle into the nest and prop your back with the disc for a comfortable seat alone.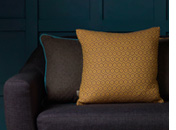 COLOUR-POP PARTY
Have fun adding more pops of colour to your living space by matching the Dot Pop Nest with the Honeycomb Pop Cushion or Diamond Pop Cushion. The Rhombi Knit Throw can also add a new pattern layer, whilst maintaining a Scandinavian style.
DIMENSIONS
Height
70cm
Width
84cm
Depth
84cm
Additional Dimensions
84 x 70 x 84cm
Registered Design Number
5004289
PRODUCT DETAILS (DOME)
Fabric
100% Polyester
Brand
ICON™
Cleaning Instructions
Surface clean only
Do not Wash
Do not Dry Clean
Do not Tumble Dry
Do not Bleach
Do not Iron
PRODUCT DETAILS (SEAT PAD COVER)
Fabric
81% Polyester, 19% Cotton
Cleaning Instructions
Hand wash only. Maximum temperature 40 Degrees Celsius
Dry Flat
Do not Dry Clean
Do not Tumble Dry
Do not Bleach
Do not Iron