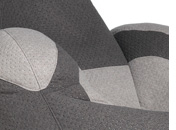 UNIQUE STRUCTURE
The Dot Pop Armchair is an exclusive design with a unique structure that creates comfortable arm rests and has a supportive high back. Its soft fabric is quilted in a dotted pattern. The scandinavian inspired design is grey with charcoal armrests and seat area to add a pop of contrasting colour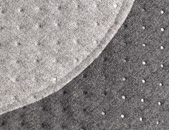 COMFORT ENGINEERED
Made in a textured dot quilt fabric in grey tones with contrasting armrests and seat area, this unique design is crafted in a contemporary style, ultimately modern in design.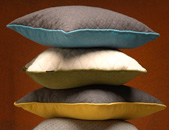 SCANDI STYLE
Create a chic Scandinavian inspired look at home by teaming this cushion with other contrasting, colour-pop and textured home accessories.
DIMENSIONS
Height
98cm
Width
97cm
Additional Dimensions
98 x 97cm
PRODUCT DETAILS
Fabric
100% Polyester
Cleaning Instructions
Surface clean only
Do not Wash
Do not Dry Clean
Do not Tumble Dry
Do not Bleach
Do not Iron
Due to the very slight possibility of dye transfer, avoid contact between dark and light coloured textile surfaces.
Brand
ICON™